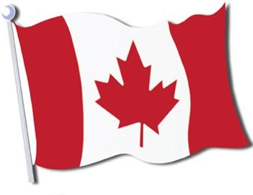 Vancouver course specializes in General English and internationally-recognized test preparation and assessments:  Cambridge ESOL& IELTS.  As soon as you enter the campus you are immediately embraced by a dynamic community of bright progressive people from around the world keen on developing their language skills and forging international friendships.The cosmopolitan Vancouver setting offers magnificent  sea-to-sky vistas of the Pacific Ocean, towering snow-capped mountains and verdant forests, where it is possible to enjoy volleyball on the beach in the afternoon followed by snowboarding/skiing in the evening!

Come join us for a spectacular experience with students from Europe, Asia, the Americas, and the Middle East to accomplish your goals and take away memories for a lifetime!
Facilities (Combined)
Two attractive campuses located in the chic Gastown and Yaletown areas *
Commercial-strength high security Wi-fi access available for free
3 multi-media computer labs, 65 computers
On-site registration for official IELTS and Cambridge exams
Spacious facilities with sushi and taco lunch service
Sociable atmosphere and lively campus spirit.
* 43 classrooms.  The school fills quickly especially in July. A few classes may be held off campus  nearby during the high season.
Activities
Highlights include:
Whistler skiing / snowboarding
Skiing at Sun Peaks and Big White - region of champagne powder!
City Festivals Jazz, Movies, etc.
Trips to Victoria, Vancouver Island
Trips to the Rocky Mountains
Trips to Seattle, USA
Boat cruises on English Bay
Outdoor sports, beaches, hiking
Whale watching on Vancouver Island